Awards
Our innovative ability and boundless ambition are the source of our permanent development process. But we also enjoy a sense of satisfaction at receiving rewards and recognition that hard work is worthwhile.
Award for Outstanding Innovative Ability
German Economics Minister Michael Glos presented our company with the Upper Franconian Innovation Prize in 2008, the most valuable regional innovation prize in Germany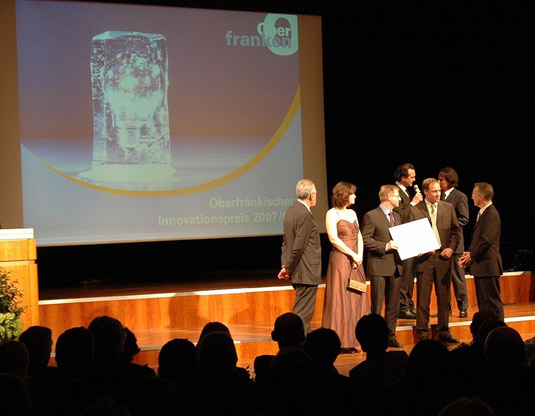 German Economics Minister Michael Glos handing over the Innovation Prize to FROHN.
In his speech, he paid tribute to the extraordinary innovative expertise at our company. In the light of the tough competition in the global textile market, we are viewed as a model company, which is showing the way forward as it develops and manufactures forward-looking products that are relevant to the market based on its wealth of ideas.
Avantex Innovation Prize
Our company was awarded the internationally renowned Avantex Innovation Prize for product developments in the field of protective clothing in June 2009 during the Techtexeil/Avantex trade fair in Frankfurt.
The presentation of the Avantex Innovation Prize.
SME Lion Prize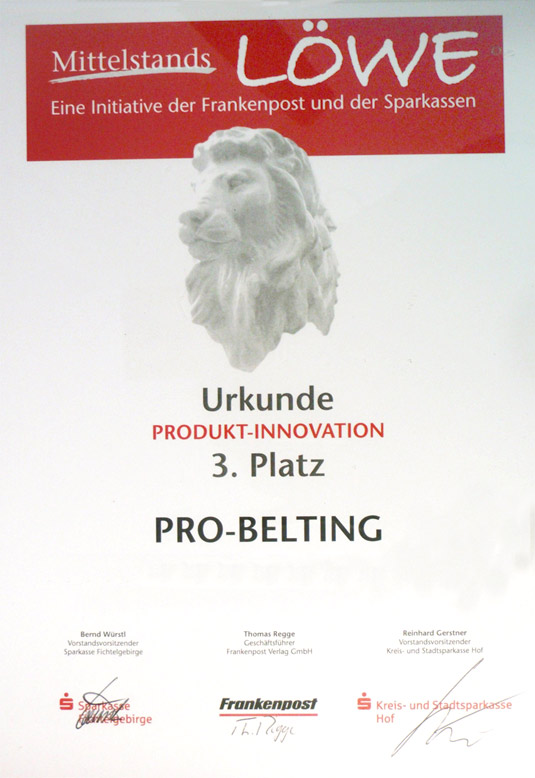 Our company was awarded the SME Lion Prize in the innovation category for the idea of developing high-resolution printed conveyor belts, which can be used for advertising purposes at supermarket checkouts.